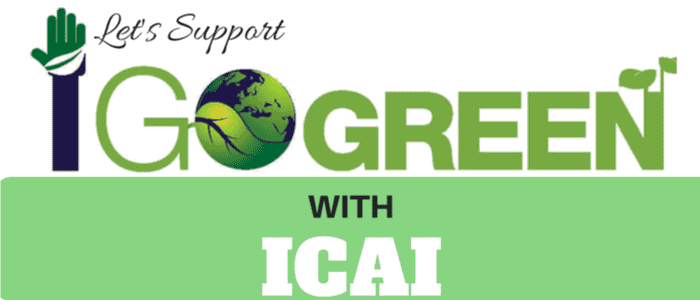 Let's Try to give some contribution toward our nature,

Let's welcome ICAI Steps to support Green Initiative,

Lets Join I GO Green with ICAI
The Chartered Accountant journal are printed monthly to Provide useful knowledge to readers/Members. which requires huge quantity of paper from Trees.
In order to save our environment, the Editorial Board of ICAI has decided to sincerely endorse the Institute's GO-GREEN agenda, by persuading its member-readers to discontinue receiving their individual physical/hard copy of the journal and to Provide e-journal by email.
How Can You Support?
If you Want to contribute your responsibility towards Green Initiative, please go to the link "I Go Green With ICAI", submit your consent and support the ICAI's green agenda.
Click HERE to support this green move and submit your consent.
Fill up form by providing Your Membership No and Date of Birth
Received email of soft copy of Journal every Month from ICAI
Ways You can Get e-Journal
Benefit's of The Chartered Accountant e-Journal
Let's See How many Trees can be saved per Year, If All Member Join I GO GREEN i.e use e-Journal

| Desc. | Value |
| --- | --- |
| No. of journal printed every Month (a) |  275000 |
| No. of Journal printed every Year (a) x 12= (b) | 3300000 |
| Total No. of pages Printed Per Year (b) x 150 Avg. per journal | 495000000 |
| Average sheets can produced from an average tree | Approx 100000 |
| No. of Tree Can be Save | 4950 Per year |

Other Benefit's of The Chartered Accountant e-Journal
Can Available Anytime, and receive As soon as publish
Cost Saving to members
Save cost to ICAI for Printing, Admin, and Transporation.
A quality of environment can be considerably improved if we decide and act together.
Hence, Let's agree to Say no to hard copy, Save Trees and to be a responsible profession. Give your consent to email soft copy of Journal.
Have You Submitted your consent to receive the Soft copy? comment..