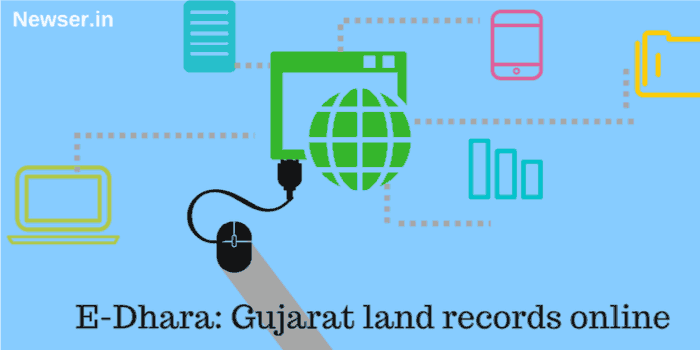 e-Dhara is a Land Records Management System. This system (eDhara) provides prompt issuance of computerized any RoR across the counter online update of land records.
A complete eDhara system consisting of Issuance of computerized any RoR from dedicated counter in Taluka office and Receiving mutation application and processing it in online mode was envisaged to be in place immediately.
E-Dhara Project was taken under the Revenue Department of Government of Gujarat.
Need of E-Dhara System:
Land records are extremely important since land is the primary source of sustenance for a majority of population. However, the manual system of record keeping has become cumbersome, opaque, susceptible to manipulations and hard to administer.
Traditionally, Talati maintains this data in a manual register known as Village Form 6. He is the custodian of this data and carries out all changes to when authorized by competent revenue officer (Circle Officer, Dy mamlatdar-Land, Mamlatdar etc.) who approves for changes in the land records.
History of E-Dhara AnyROR
Land records are being maintained for various purposes including levy and collection of various taxes and land revenue, which was the principal source of revenue for the states. Cadastral survey was completed in the year 1960 for the entire state.
This survey served as the basis of the land records. Transfer and changeover take place over lands due to Sale, Inheritance, Hier, and Distribution etc.. These changeovers are considered as mutations are brought in records by way of updating the land records manually by Talati at the Village.
"The Bombay Land Revenue Code, 1879" is the governing law for land Records in the State. Requisite changes and amendments have been effected in the Code from time to time. This Land Revenue code is uniform across Gujarat
The importance of instant availability of these land records has become significant in this era of development. Record of Rights (RoR) is maintained, updated and is needed for various purposes such as – for obtaining crop loans, hypothecation of land, getting electricity connection, subsidies etc.
Land records are updated with crop data every season and this information is used for various analysis purposes.
Land records also form the basis to carry out mutations such as changes in ownership title due to inheritance, sale, acquisition, inheritance etc.
Revenue Deparment took the initiative of digitizing 7/12 and 8A by Computerization of Land Records Project.
It took mammoth efforts of 8000 man-months to digitize 1.5 crore land records across the State.
Data digitization was not an end to the problems faced with manual records.
Tasks viz. online validation of data at the time of data-entry.
bulk printing of 4 types of verification prints of 1.5 cr. records.
verification of prints with manual original record by multi-level revenue officials.
corrections in computerized data as suggested during verification
display of computerized record for public observation at village etc. need to be charted out and completed in time, else digitised data become obsolete before put to use.
E-Dhara Project Description
Vision of e-Dhara
To enable access and maintenance of Village Land Records in an Easy, Transparent and Secure manner.
Set Up E-Dhara Land Record Online Any ROR System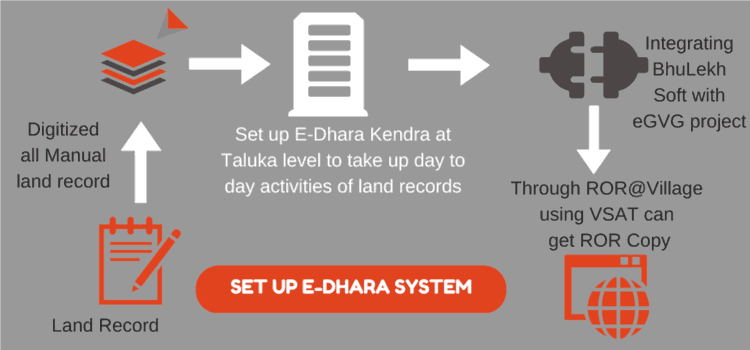 e-Dhara Kendras(e-DK) have been set up at Taluka Mamlatdar offices to take up day to day activities of land records such as mutations and issue of Record of Rights (RoR) After digitizing all land records. Workflow based software (BhuLekh Soft) has been implemented since 2004-2005.
By Integrating BhuLekh Soft with the e-Gram Vishwa Gram (eGVG) project, that provides broadband connectivity through VSAT to village Panchayats, farmers can get AnyRoR copies from the Village Panchayat itself. While Talati / Village Computer Entrepreneur (VCE) posts the request on the Any RoR portal, Deputy Mamlatdar, (e-DK) would process the RoR and upload it on to the Central server so that the print out is taken at the village.
Since Jan 2006, RoR@Village has been operational in 2279 villages of 166 Talukas and the facility has been expanding with the availability of broadband under eGVG project.
AnyRoR is stand for Any Record of Rights Anywhere. Any RoR is the online Land Record software of Gujarat State. AnyROR is portal where E-dhara Land records are available anywhere, anytime and can download 8A and 7 12 utara from computer anywhere.
BhuLekh Soft has good MIS capabilities
The data can be queried for mutation application, entry status, tenure statistics, land use statistics, land type statistics, tenant details, crop details, irrigation details, the agriculture census and other details.
It is also searchable by Khatedar name (Account Holder), Khata number (Account No.), survey number, farm name and so on.
FIFO has been introduced in different stages of mutation within Bhulekh Software.
Objectives
To convert physical Village Land Records into Electronic records.
Automate maintenance and updating of Village Land Records in a secure manner.
set up e-Dhara Kendras (e-DKs) for accessing and updating of Land Records in a scalable manner
To charge user fee for self sustainable structure.
 Benefits Accrued
Helped to create an e-Governance environment in rural areas
Computerized copies of RoR available to farmers and landowners by paying a nominal fee
Workflow established to for mutation request process
Created a new source of revenue records, apart from the talati.
Led to greater transparency and minimized tampering of land records
Helped in land-related litigation cases
Used MIS data in land reforms and future planning
Now, reducing efforts of other stakeholders to validate and use land records
Ease of administration of other land related department like acquisition, grant etc.
Current Status:
e-Dhara project has been successfully implemented in all 26 Districts, 225 Talukas.
Any RoR@Village has been operational in 24 Districts, 225 Talukas almost Villages and is expanding.
Land records computerized – i.e. 9.8 million Village Forms (VF) Nos. 7×12 and 5.6 million VF No. 8A
Over a million mutations are carried out annually
Over 40 million Copies of AnyRoR have been issued from e-DKs since its inception.
e-Jamin is the new initiative by revenue department for integration of all stake holders with land records and as a starting point, registration is linked with e-Dhara for auto mutation and notice generation after successful agriculture Land registration.
Award Received
Selected as a second runner-up at CSI-Nihilent Award 2006 under Best e-Governance Project category.
RoR@Village has also received Microsoft Award under Service delivery category.
Objectives of e-Dhara System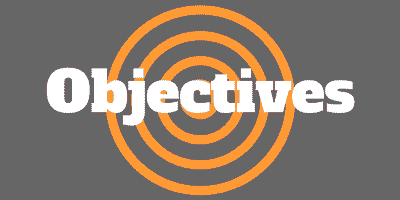 The primary objective of Computerisation of Land Record Project was to achieve Complete Computerisation of Land Records across the state. Elimination of Manual Records, computer controlled mutation process and self-sustainability are the leading objectives of the e-Dhara system.
Other objectives of the system include:
Visible improvement in quality of services provided to citizens
Allowing farmers/citizens easy access to their records
Infuse transparency in providing the services to citizens
Ease of administration
Facilitating easy maintenance
Prompt updating of land records (utara of 7 12 and 8A)
Making land records tamper proof
Reduction in service delivery time i.e. to speed up delivery of any ROR without delays, harassment or bribery.
Platform for providing more citizen-centric services
Ensuring self-sustainability of the system
Gujarat govt. Web site to view 7 12 Land record online click here
Have any Query or Inf. ? comment…